LONG-TERM-HIRE AVAILABLE AT A SPECIAL COST
PLEASE CALL US FOR A CUSTOMISED QUOTE
Car collection/return available on weekends, public holidays, after hours
No deposit required to secure booking
Lowest costs on Northern Beaches
Pick-up at Dee Why & Collaroy
Pick-up service may be available – please make an inquiry
Comprehensive insurance included in cost
No credit card surcharge
Justified early returns will be considered
Simplified lease agreement extensions (by email, by SMS or by phone call)
Electronic contract, minimal paperwork
Only $200 deposit refundable bond taken when contract signed
RATES SNAPSHOT
( E.G. AVERAGE DAILY DISTANCE UP TO 100 KM/DAY, DRIVER'S AGE 25-79 YEARS, AU/NZ/UK LICENSE ):
$40 per day if rental period is 1-2 days
$35 per day if rental period is 3-6 days
$30 per day if rental period is 7-13 days
$28 per day if rental period is 14 days or more
Recent model, 5-seater, hatch back
Automatic, air conditioned, economical
5-star ANCAP safety rating
Bluetooth/USB connectivity
Roadside assistance included
E-tags available to hire
GPS available to hire
Baby capsules/boosters available to hire
Phoning us (0488-842-583), or
Texting us (0488-842-583), or
Emailing us (office@bluespider.com.au)
We strive to provide low-price car rentals with focus on quality, economy and excellent customer service. To us price and quality go hand in hand, whether it is your first time to rent a car with us or you are one of our regular clients, we look forward to your booking. We want to ensure our clients have access to our car hire services at the lowest possible prices. Give us a go and experience our excellent value for money as well as great service.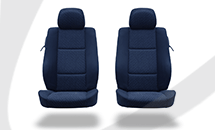 All of the cars in the Blue Spider fleet are equipped with the latest features to ensure you enjoy the best in comfort, safety and an easy, relaxed driving experience. We also provide wide range of vehicles to cater the needs of individuals, families, businesses and large travel groups that wish to have more passenger room and / or creature comforts. Safety and Convenience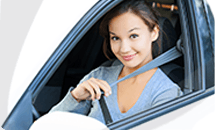 All of our vehicles have a 5 star ANCAP safety rating and are fully insured against accidents and breakdowns. The vehicles in our fleet have NRMA Roadside Assistance automatically available. E-tags, GPS, Baby Capsules are all available for a small extra fee. Pick-up the car on Sydney's Northern beaches or have the vehicle delivered to you. Economic Fuel Consumption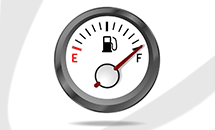 ECONOMIC FUEL CONSUMPTION
Our goal is not only to offer you the car rental service that gives you the most comfortable driving experience but also to provide you the best economical price. So, all of the cars in the fleet are economical with a minimal fuel consumption of 7.3l/100km and a powerful 100kw of power, allowing you to enjoy travel at a lesser cost. Customer Service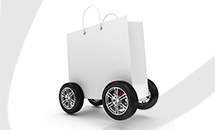 We strive to offer excellent customer service. Our customer support team is always at your service. Should you have any questions, specific enquiries or requests please don't hesitate to contact us and a member of our team will attend to your request as soon as possible. We are here to help you 24 hours a day and 7 days a week.